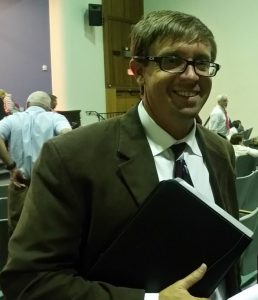 Jim Rapp and Dave Wilson founded Conservation Community Consulting (CCC), LLC in June, 2015. Lovers of nature, recreation, and public policy, the affable duo had spent their lifetimes in the conservation field: Rapp as director of the Salisbury Zoo and Wilson as the executive director of the Maryland Coastal Bays Program.
After a combined 40 years in the field, the two friends decided it was time for a change. With so many colleagues needing assistance and so much environmental work to be done, the entrepreneurs forged an alliance to fill an important gap in the region's conservation field by combining their skill sets in outreach, strategic planning, public policy, campaigns, nature and birding recreation, and wildlife interpretation and management.
Avid birders, cyclists, and kayakers, the two naturalists use their extensive executive experience to give a professional voice to conservation and recreation.
In two short years, their work has already been recognized in Audubon magazine and Baltimore Magazine (2017 Best of Baltimore award for Baltimore Birding Weekend), and the popular pair have been tapped for projects with Delaware Sea Grant, Audubon Maryland-DC, Maryland Bird Conservation Partnership, Patterson Park Audubon Center, NPR, Eastern Shore landowners, and the towns of Berlin, MD, Snow Hill, MD, and Laurel, DE.
But CCC doesn't do it alone. For publications, architectural, birding, and biological survey needs we call on the most reliable names in the field to help us do our projects right. These include local bird guides like Scott Housten, Russ Kovach, and Chris Bennett, former Horn Point design guru Jane Thomas, architect David Quillin, biologist Matt Sarver, Dave's wife, Keota (a GIS professor at Salisbury University), and Smith Island's Duke Marshall to name a few.
When local towns, non-profit organizations, landowners, and businesses need help in the conservation and recreation fields, CCC is here to help do it professionally and efficiently.