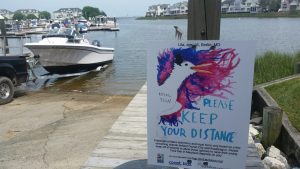 CCC is proud to lead the conservation campaigns and outreach for the Audubon Maryland-DC Important Bird Area (IBA) Program and the Department of Natural Resources- and Maryland Ornithological Society-funded Maryland Bird Conservation Partnership. For our third year in a row, we are handling their web updates, FB pages, press relations, social media, newsletters, strategic planning, grant writing, presentations to relevant groups, and related campaigns. For the IBA program, these have included the Charles and Frederick County Comp Plan updates, an annual "I Bird, I Vote" summit hosting close to 100 wildlife advocates, the Coastal Bays colonial nesting bird campaign, state legislation, and the Patuxent Wildlife Refuge rail proposal opposition.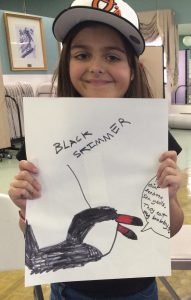 Our outreach work has also included a revamping of Delaware Sea Grant's business and tourism resilience document and the public information dissemination on climate readiness associated with it. This included a series of climate videos, social media outreach to businesses, and press coverage.
Married to a conservation ethic, CCC does this only for conservation and advocacy organizations, not for polluting or habitat-razing entities.